September 19, 2023
This week we are at the new edition of Feria Hábitat.
It is a pleasure to showcase our products and present these four new products:
Zao by Stone Designs
The new bench that combines seat and planter for both indoor and outdoor spaces. Various configurations, multiple colors and possibility of upholstered or wooden seat. You decide the space and we provide you with a rest area that breathes nature. Settle in, and breathe.
Niseko by Ferran Guimerà
Configurable modular seating system ideal for indoor open spaces. Thanks to the trapezoidal shape of its single piece, it can be adapted to any space according to every need. The module can be converted into an upholstered seat, planter or recycling garbage can. Its optional side table combines with the set and adds functionality.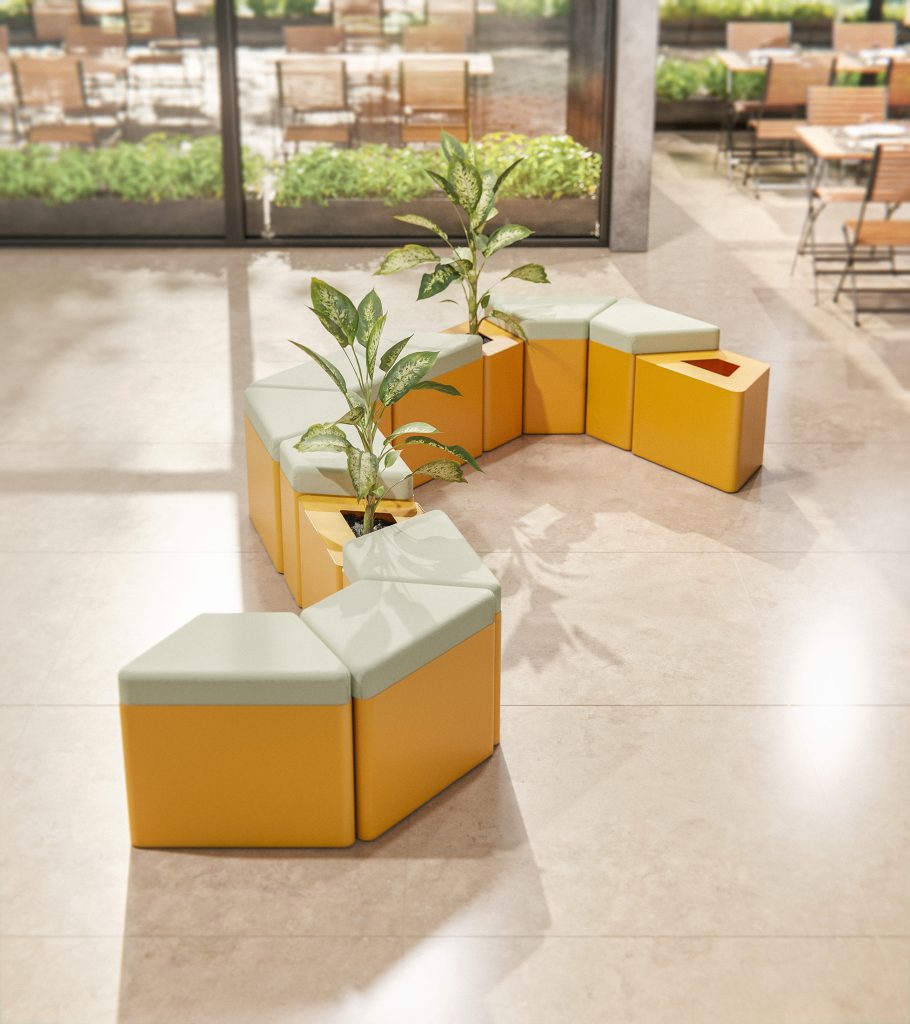 Naka by Gauzak
This particular room divider in the shape of a planter can be placed in a nice and fun way in any indoor or outdoor space. Separating, distancing and creating cozy spaces in a subtle way is its main characteristic. You can plant natural and artificial plants or huge metal or recycled PET sheets with sound-absorbing properties.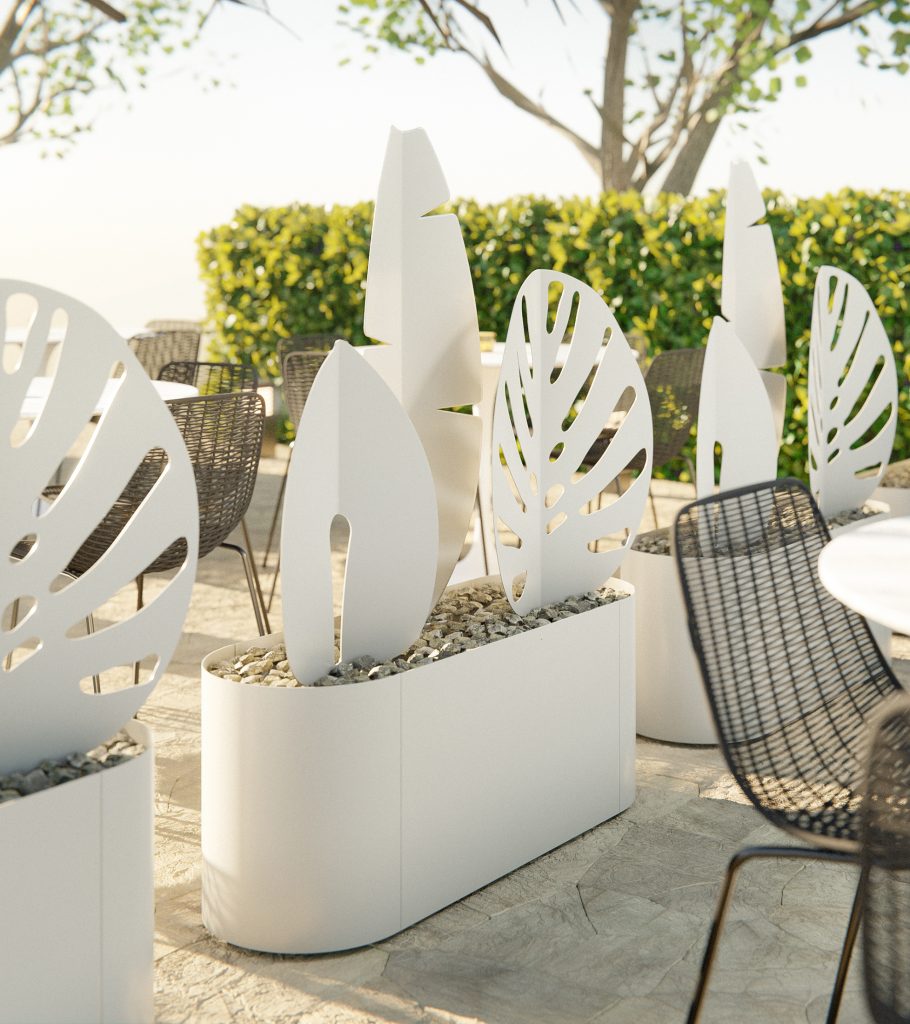 Nipori by Stone Designs
Concave or convex. What has become the pot of a lifetime… plus an inverted version. Made of lacquered sheet metal in 16 available colors, terracotta and stoneware, it is ideal for setting up areas in indoor or outdoor spaces. S, M, L and XL are its 4 sizes for you to choose the best fit for your space.